Best Security System products Companies in Kenya and the world
In our efforts to offer best security system products we would like to showcase our top in the list security products companies we deal with.
Below is a list of trusted security systems distributors in the world.
1. ZKTeco
ZKTeco Company specializes in biometric verifications as its core techniques. Security systems international Limited is a trusted and reliable distributor or ZKteco Products in Kenya.
Link: https://www.zkteco.com
2. Uniview
Uniview Company is the pioneer and leader of IP video surveillance. This Tech Survey Company has lately introduced 360° VR Panoramas. They also deal with DVR Kits for CCTV Cameras.
Uniview CCTV Cameras are very good. Security systems international Ltd has a large warehouse consisting of the latest in the industry CCTV cameras at industrial area and among our top supply is Uniview CCTV Cameras. Some of the products Security systems international Ltd company supplies from Univew include IP Cameras, Pro Prime – Prime-I – Prime-II – Prime-III – Prime-IV , Easy Video Doorbell,  PTZ Camera, Pro Prime Easy Positioning System, Thermal Camera, Display & Control, LCD LED Controller Decoder Keyboard Smart Interactive Display etc.
Link: https://en.uniview.com
3. HIKVision
Hikvision is a world-leading IoT solution provider with video as its core competency. Featuring an extensive and highly skilled R&D workforce, Hikvision manufactures a full suite of comprehensive products and solutions for a broad range of vertical markets. Security systems international  Ltd is a trusted distributor of HIKVision Company products and accessories like Network Camera, Network PTZ Camera, Network Video Recorder Plug & Play Network Camera, Smart Series Network PTZ Camera, Smart Pro Series Network Video Recorder Pro Series, TurboHD Analog Camera – 720p, TurboHD Analog Camera – 1080p, TurboHD Analog PTZ Camera – 1080p, DVR Value Series, etc.
Link: https://www.hikvision.com/en/
4. Rosslare
Rosslare offers a complete range of state-of-the-art solutions meeting nearly any access control challenge. Security systems international Ltd is high values distributor or Rosslare products in Kenya and East Africa. They offer a range of products like Controllers Readers, Biometric Terminal, Accessories, Credentials, and Guard Patrol, etc.
Link: https://rosslaresecurity.com/
5. Secolink
SECOLINK PRO application is designed for home and car alarm systems, for its monitoring and control
Secolink products we distribute locally include:
Link: https://www.secolink.eu/en
6. Centurion
Centurion Systems offer a diverse and award-winning range of gate motors and other gate automation and access control products. They include D5-Evo, Sliding gates, Swing Gate Motors, D10 Etc. Security systems international is one of the dealers of Centurion products and our customer base soon will extend to east Africa coverage.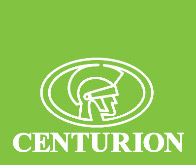 Link: https://www.centsys.co.za/
Other top security systems Companies Include:
IDS
Matrix Solutions
Dahua (CCTV Cameras)